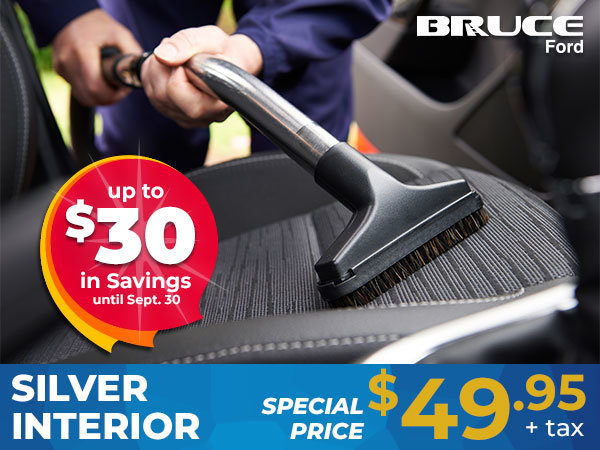 Trust Bruce Ford's team of professional detailers to keep your vehicle looking its best year-round. Book a Silver Interior Package in September for just $49.95 + tax, for both cars and trucks/SUVs. That's up to $30 in savings!
This service includes vacuuming and shampooing of carpets and mats, wipe down of all vinyl and cleaning the interior glass, leaving a streak-free finish.
Call 902-825-3168, text 902-200-2173 or fill out the form on the right to book your vehicle in today!