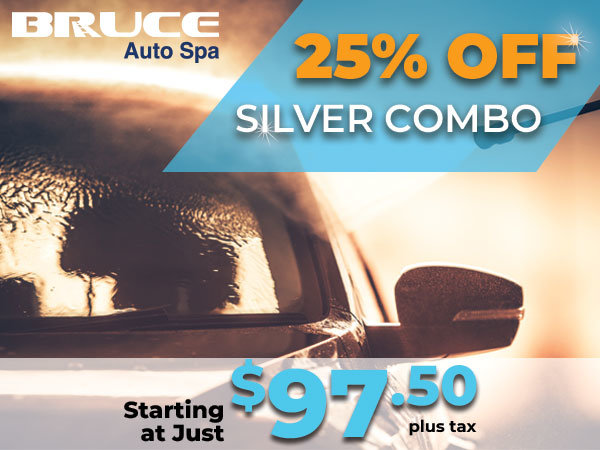 Warm the Heart of a Loved One this Month with a Clear Car from Bruce Auto Spa!
Book a Silver Interior Combo and receive 25% off!
Includes:
• Vacuum Carpets and Mats
• Shampoo Carpets and Mats
• Vinyl Wiped Clean
• Clean Interior and ExteriorGlass
• Clean Door Jambs Inside and Out
• Exterior Wash, Chamois and Spray Wax
• Tires/Rims Cleaned
• Dress Tires
• Condition Plastic Trim
Cars - $97.50 • Trucks/SUVs/Vans - $112.50
Book Yours Today!

Call: 1-855-854-2487, Text: 902-200-2173 or Book Online with the Book Now button below!