The 2018 Ford Mustang reviews are out
November 30 2017,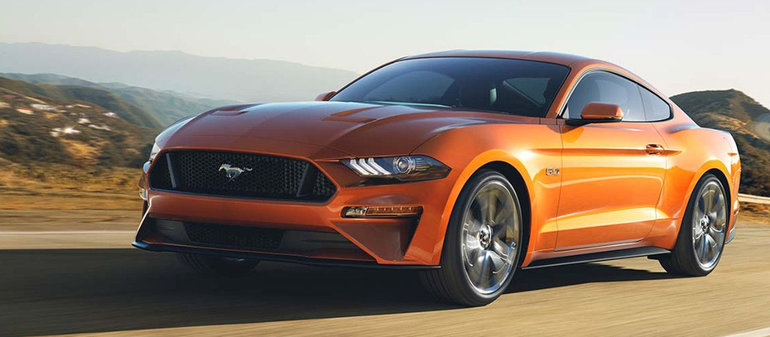 Ford didn't really need to make any improvements to its current Ford Mustang, but the American automaker nevertheless decided to add a few features to the 2018 Ford Mustang in order to make it even more appealing to buyers who want to have fun behind the wheel of their vehicle during their daily commute.
Thanks to new features like a customizable exhaust note and a brand new 10-speed automatic transmission, the new 2018 Ford Mustang is more modern and more advanced, and yet it keeps the DNA that buyers love so much about it and its wide range of versions and engine options that can meet the needs of basically every buyer. Let's have a look at what the media thinks of the brand new 2018 Ford Mustang.
2018 Ford Mustang reviews
The 2018 Ford Mustang is an updated version of the current-generation car. Along with some style tweaks to update the exterior, the traditional instrument panel goes fully digital, which will compliment new menu options. Solid upgrades can be found throughout the drivetrain, and an optional active suspension helps drivers keep control.
A 5.0-liter V8 and a 2.3-liter ecoboost power plant are still on offer, but the naturally aspirated V6 has been put out to pasture. The V8 has been reworked to produce 460 horsepower and 420 pound-feet of torque. Its engine speed has been increased as well, and can reach 7,500 rpms. It's an output that goes to bat against the Chevrolet Camaro's 6.2-liter V8 that cranks out 455 hp, and the Dodge Challenger's 6.4-liter V8, which belches out 485 hp. Both the Mustang's mills can be paired with a six-speed manual transmission, or an all-new 10-speed automatic.
Brand loyalty plays a huge part for fans choosing between muscle cars. Still, we think if you were given the keys to a Mustang for the weekend and directed to some thoroughly twisty roads, you wouldn't be able to contain your excitement. The 2018 model is fast, reasonably balanced, and has a futuristic cockpit that edges out its peers. - Digital Trends
---
The 2018 Ford Mustang gets its first major makeover since the all-new car was introduced for 2015. Up front, the 2018 Mustang gets a more aggressive front clip including standard LED headlights and available LED foglights, and a lower hood with new vents. Around back, Ford has also revised the LED taillights and rear fascia, and added quad exhaust tips for the GT. The 2018 Mustang also gains new paint colors, four spoilers, new stripe options, more wheel choices, and more.
Inside, the 2018 Mustang gains a new customizable 12.o-inch digital instrument cluster with Track Apps, a heated leather steering wheel, and revived interior trim.
New active safety tech for the 2018 model year included distance alert, lane departure warning, pedestrian detection, and Pre-Collision Assist system that adds automatic emergency barking to the forward collision warning system – Motor Trend
To learn more about the 2018 Ford Mustang, contact us today at Bruce Ford!