Some of the most versatile vehicles offered by Ford today
October 31 2017,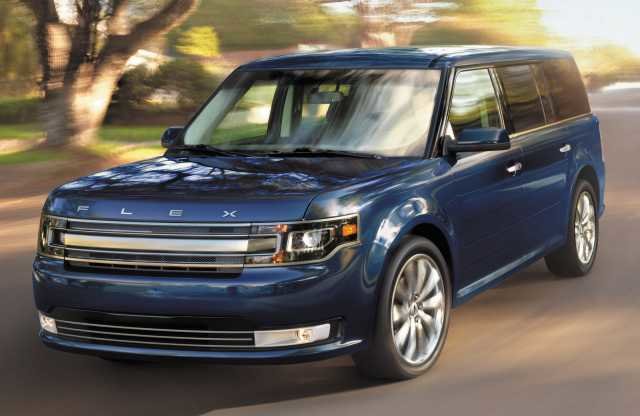 Ford has one of the most diversified and comprehensive new vehicle lineups in the industry, and it should therefore come as no surprise that buyers who are looking for a versatile vehicle that offers plenty of interior space for both their family and their luggage are sure to find exactly what they are looking for in the new Ford vehicle lineup.
Moreover, we are not just talking about sport utility vehicles here. Indeed, there are sedans as well as hatchbacks in the new Ford vehicle lineup that also stand out in the versatility department. We don't have enough time to cover every vehicle, but here are a few new Ford models that truly stand out in the space department.
Ford Edge
Ok, most models on this list are sport utility vehicles, but that is to be expected given that Ford features one of the most complete lineup of new SUVs on the market. The first model that stands out in terms of space is the Ford Edge, a midsize sport utility vehicle that features 1,111 liters of cargo space with all seats in place, and 2,078 liters with the rear seats down.
Ford Escape
One of the best-selling compact sport utility vehicles in North America, the new Ford Escape is another Ford SUV that stands out when it comes to versatility. Featuring nearly 1,000 liters of cargo space when all seats are in place, cargo space doubles when you lower the rear seats.
Ford C-Max
The Ford C-Max is certainly one of the most intriguing models offered to Ford buyers looking for a versatile vehicle. The C-Max is offered exclusively with a hybrid engine that can also be paired with a larger battery in the C-Max Energi model. Along with incredible fuel economy, the Ford C-Max is also quite spacious, especially for a hybrid model. The C-Max Energi's trunk offers up to 1,212 liters of cargo space when the rear seats are lowered, and 544 liters with all seats in place. In the traditional hybrid model, cargo space with all seats in place is set at 694 liters.
Ford Explorer
The Ford Explorer is a midsize SUV that features three rows of seats, but unlike many similar utility vehicles it can still hold a decent amount of cargo even when every seat is in place. Indeed, it has 595 liters of cargo space when the three rows are in use, and 1,115 liters if you fold the rear seats.
Ford Flex
The Ford Flex is as close to a minivan as you can get without buying a minivan. Featuring a huge amount of interior space, it can hold up to 2,335 liters of cargo in the back.
To learn more about Ford's lineup of sport utility vehicles, contact us today at Bruce Ford!