One-of-a-kind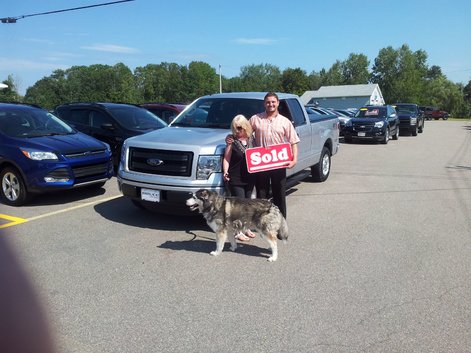 Alain Doucet is truly one of the "good guys"
In 2011 I needed a farm-friendly vehicle - would've been too much work for my Cobalt...
Alain steered me in the direction of a Ranger - goog decision.
Now in 2014, Ford presented an oportunity to upgrade - the Ford F150 STX
In both cases Alain was honest, trustworthy, knowledgeable and professionnal.
Alain is one-of-a-kind and Tiki my Husky is agrees.
Other customers satisfied
See all testimonials