Ford F-150 earns Five-Star crash test rating
April 20 2015, Justin Barker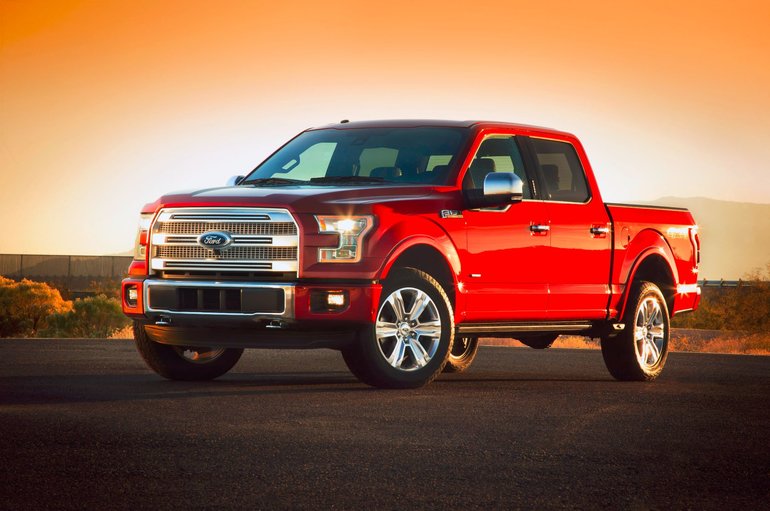 Ford's brand new 2015 F-150 keeps upping the bar when it comes to quality and performance, as well as safety as the full-size truck just received a five-star crash test safety rating from the National Highway Traffic Safety Administration, the organization responsible for ensuring the safety of every new vehicle in the U.S.
The five-star rating is the highest safety rating given by the NHTSA. This makes the new F-150 the safest truck ever offered by Ford, and one of the safest in its class as only one other truck in the segment can also claim to have been given the rating.
"The five-star safety rating is a terrific example of One Ford collaboration and innovation," said Raj Nair, Ford group vice president, Global Product Development. "Our truck team worked together for years to deliver this accomplishment, using an unprecedented combination of advanced materials throughout the all-new F-150. The 2015 model is engineered to be the safest F-150 ever, which matters to customers who depend on this truck to not only get the job done, but also get them safely home."
The 2015 Ford F-150 features plenty of new safety innovations, 31 in total, as well as new all-aluminum construction that makes the truck that much more safe and resistant, while ensuring better fuel economy and higher towing capacity. In total, the F-150 has shaved 700 pounds by using high-strength steel in the frame, and high-quality aluminum in the body.
New safety features found on the F-150 include Curve Control, a Ford technology that ensures that the vehicle stays within the driver's intended path and on the road. The F-150 also offers dual-stage airbags, and available rear safety belts in SuperCrew models. The latter are a segment first and exclusive to the F-150.
The Ford F-150's safety is also aided by the addition of an extra crossmember and, as stated above, more high-strength steel improve the truck's stiffness, overall safety, and long-term durability. Moreover, Ford developed a patented 12-corner front crush horn to better dissipate the energy from a forward crash. The idea is obviously to prevent the forces from a crash to reach the occupants inside the vehicle.
"The team had to invent new ways to manage crash energy, because advanced materials like high-strength steel behave differently," said Matt Niesluchowski, Ford truck safety manager. "We found that changing certain shapes led to a weight reduction, while also improving crash performance."
Another feature of the F-150 is the hydroformed roof rails that constitute a cage-like structure around the doors of the truck, again to push away the impact of a crash. Ford engineers also turned to high-strength adhesives instead of welds to connect parts together.
Come check out the new Ford F-150 at Bruce Ford today!