Choosing between the Chevrolet Silverado and the 2017 Ford F-150 in Middleton, Nova Scotia
April 30 2017,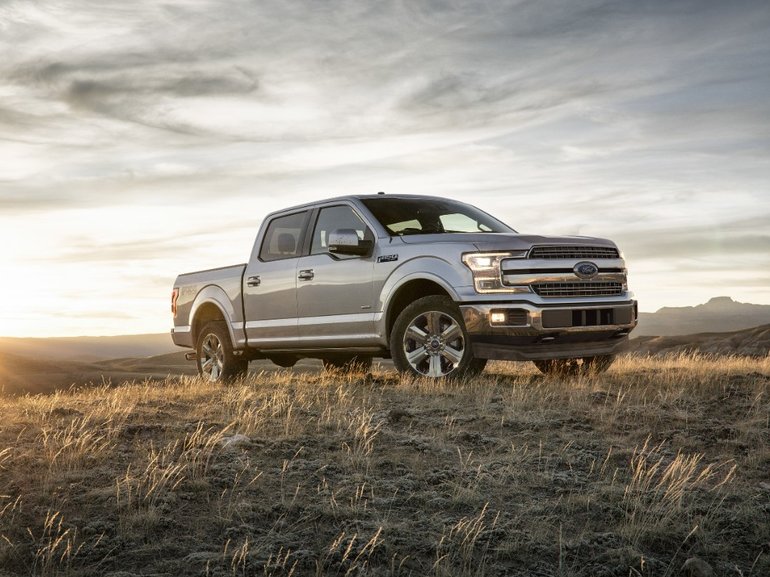 The full-size pickup segment is by far the largest in North America in terms of sales figures. This is particularly true in Canada, as four of the top 10 vehicles sold in the country are full-size pickup trucks. Of those, the 2017 Ford F-150 largely dominates the sales charts, and has been the best-selling vehicle in Canada for 50 years now.
If the 2017 Ford F-150 is so popular with buyers in Middleton, Nova Scotia and elsewhere in the country, it's because it offers a wide range of engines that even the Chevrolet Silverado is not able to match. In addition, the F-150 is by far the most modern pickup on the market today. Its design makes extensive use of aluminum which makes it safer, lighter and more efficient overall.
If you are looking for a full-size truck in Middleton, Nova Scotia, come and discover the all-new 2017 Ford F-150 today at Bruce Ford!
Powerful engines for the 2017 Ford F-150 in Middleton, Nova Scotia
Whether it is the Chevrolet Silverado or the 2017 Ford F-150, pickup truck owners know the importance of a powerful engine. Indeed, if we want our truck to be able to handle whatever we throw at it, it must have a lot of power under the hood.
That is precisely what the new F-150 offers in Middleton, Nova Scotia. It can be equipped with a V8 engine as well as two V6 engines including the new 3.5-liter V6 EcoBoost, probably the most impressive engine offered in the pickup segment.
With 375 horsepower and 470 lb.-ft. of torque, this engine is more powerful than the 5.3-liter V8 engine found in the Chevrolet Silverado 1500 and offers more torque than even the most powerful Silverado engine, the 6.2-liter V8. All this, we should mention, coming from a more fuel-efficient V6 setup.
The engine is paired with a 10-speed automatic transmission, a transmission you won't find in any other model in the segment and one of the reasons why the 2017 Ford F-150 in Middleton, Nova Scotia, is so efficient. The engine also offers 5,534 kilograms of towing capacity, almost equivalent to the Silverado's 6.2-liter V8 engine.
More technologically advanced, the 2017 Ford F-150 in Middleton, Nova Scotia, stands out from every point of view. Come and discover it today by booking your test drive at Bruce Ford!