2015 Ford Mustang: Pony up
May 13 2015,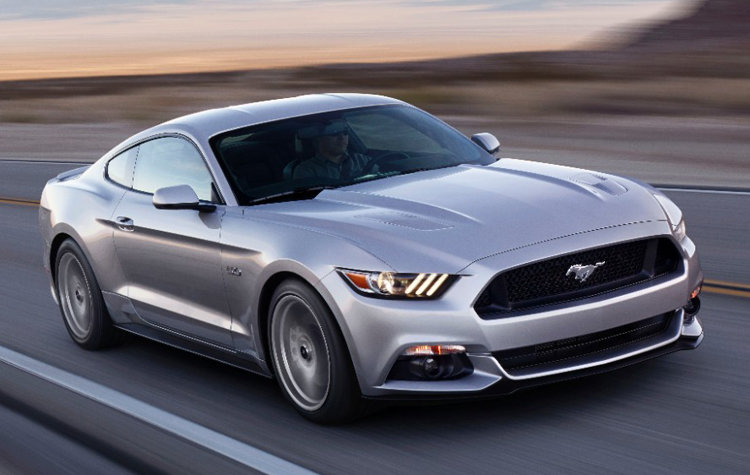 For a car that's been around for 50 years, the Ford Mustang sure isn't showing its age. Now in its sixth generation, the 2015 Ford Mustang might just be one of the most attractive and fuel efficient pony car to ever come out of the Blue Oval's stable.
The name alone brings about images of smoke shows and roaring muscle cars, and it should, it's a Mustang after all. Well, for 2015, after five decades of gas-guzzling muscle cars, Ford has released the most fuel efficient Pony Car to date, equipped with an EcoBoost engine. Said engine is a 2.3L that pumps out 310 horsepower (which is actually more than the V6) and 320 lb-ft of torque. The EcoBoost can be had with a 6-speed manual or 6-speed SelectShift Automatic transmission and there are two body style options: fastback and convertible.
Now, of course, if fuel efficiency isn't high on your list of priorities and you're just looking for a classic Ford Mustang experience, there are two other engines to choose from: a 3.7L V6 that produces 300 horsepower and 280 lb-ft of torque; and a 5.0L V8 (in the Mustang GT) that pumps out 435 horsepower and 400 lb-ft of torque. In all models, power is sent, blissfully, to the rear wheels.
Besides the brand new EcoBoost engine, the most important update for the 2015 'Stang is undoubtedly its new look. Sleek, sexy and refined, this latest Mustang is a real looker. From any angle, this vehicle looks sharp and on point. With a return to the traditional fastback shape, the 2015 Mustang offers up all the styling cues fans have come to love over the years. With highly stylized headlights and three-bar taillights, the 2015 Ford Mustang offers up a bit of muscle car history along with its futuristic look.
Ford took everything that was already good about the Mustang and enhanced it for this latest generation. From a new exterior look to a redesigned interior as well, along with a brand new engine, the 2015 Ford Mustang is as attractive and lusted after as it always was.
If you want out more about this brand new American muscle car, head down to Bruce Ford, and make sure you book a test drive.