2015 Ford Escape: The Top Choice Among Canadians
January 26 2015,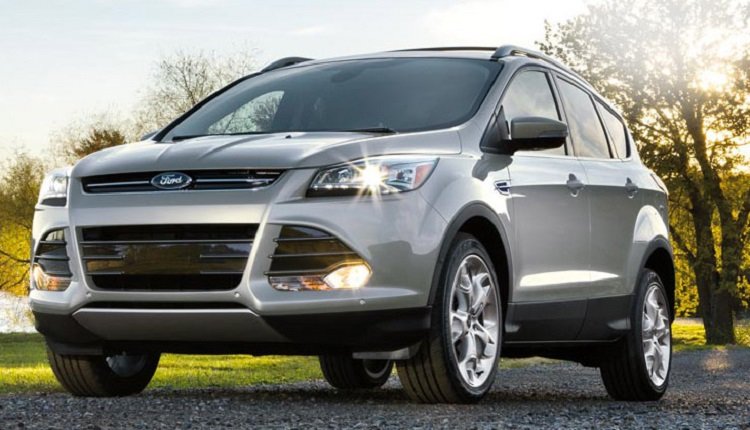 If you are looking for a stylish family vehicle that is both fun to drive and comfortable, the 2015 Ford Escape should be at the top of your list.
Canadians love the Ford Escape, no question about it. Ford's popular compact SUV is always among the sales leaders in its very competitive segment, and to this day offers an unrivaled combination of performance, interior space, fuel economy and much more.
As Bengt Halvorson of the Car Connection puts it, "the 2015 Ford Escape is bolder and more exciting than most rivals, without much compromise". That really says it all when talking about the Escape. It offers tight handling and plenty of fun behind the wheel, but that does not mean it isn't spacious or accommodating. Indeed, it is well-balanced and therefore does not ask too many compromises from its owners.
The previous-generation Ford Escape was basically a box on wheels, but the current generation introduced a couple of years ago is much more refined and stylish. When driving the current Escape, you will notice that a few people will turn their heads and stare, even if the 2015 Escape is not exactly brand new. This just goes to show that Ford knows how to design a compact SUV that remains beautiful over the passage of time.
Inside, buyers get a refined cabin using luxurious materials, as well as a beautiful dashboard and center console that also happens to be easy to use on a daily basis. There is plenty of room inside, both in the front and in the back, and the cargo area can fit up to 1,920 liters of cargo when the second row is folded flat. With all seats in place, the Escape offers 971 liters of cargo space.
Under the hood, there are plenty of engine choices starting with the base four-cylinder, 2.0-liter engine that delivers 168 horsepower and 170 lb-ft of torque. Next comes the 1.6-liter EcoBoost four-cylinder engine good for 178 horsepower and 184 lb-ft of torque. It offers an average fuel economy of 9.0 liters per 100 kilometers combined with front-wheel drive, and 9.4 liters per 100 kilometers with AWD. If you are looking for even more performance, than the 2.0-liter, four-cylinder EcoBoost offered in the higher-end versions should do the trick. Offering 240 hp and 270 lb-ft of torque, it simply flies off the line and makes passing a breeze. It also can tow up to 1,587 kg. Better yet, it remains fuel-efficient with an average combined fuel economy rating of 10.1 liters per 100 kilometers which is impressive given the level of performance.
Spacious, fun to drive and fuel-efficient, the 2015 Ford Escape is a great choice for Canadian families who do not want to compromise. Come drive the 2015 Ford Escape today at Bruce Ford.