2014 Ford F-150 – Canada's top selling pickup truck
June 03 2014, Justin Barker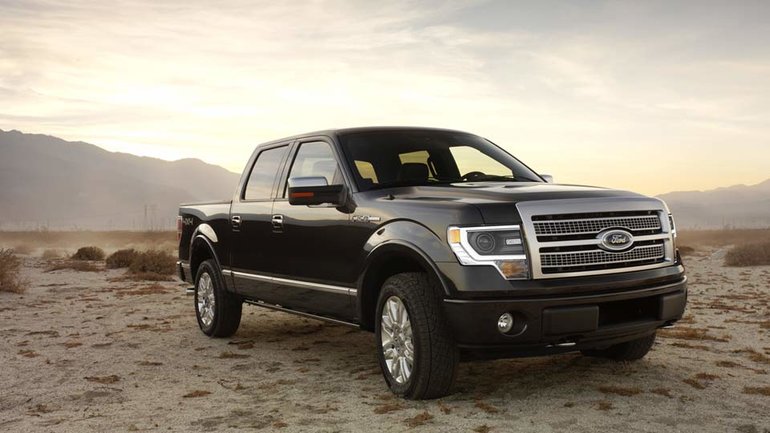 Ford's F-Series has been Canada's best selling line of trucks for nearly a half-decade.
Ford's F-Series has been Canada's best selling line of trucks for nearly a half-decade. The F-150 trucks offer some of the best towing capacities in the industry, lots of versatility in terms of body styles, interesting technology features, and powertrains that are among the most fuel-efficient in the segment.
Those eager to join the F-150 line-up with the purchase of a new truck, or are simply looking to switch manufacturers, will step into a world of choice, from a list of trims to cab and box styles and engines. Starting with the trim levels, consumers can choose between models like the XL, STX, XLT, FX2, Lariat, FX4, SVT Raptor, King Ranch, Platinum, and Limited.
The base XL model will offer a starting MSRP of $19,799, while the top Limited trim is available from $58,699, and in between the two are eight models that vary in price. With these models, the 2014 F-150 lineup offers a list of cab options, from the Regular Cab that will seat 3-passengers, to the SuperCab and SuperCrew that will provide room for six people. In addition there are different box sizes from which to choose from, including the 5 ½, 6 ½ and 8-foot boxes, depending on the trim.
As for what propels the lineup, there is again a choice of engines with each model that vary from efficient to powerful, but usually combined both features. The base engine is the 3.7-litre V6 that is also found in the latest Mustang lineup, and produces 302 horsepower and 278 pound-feet of torque. It includes a 6-speed automatic with towing/hauling mode. This transmission is standard across the board.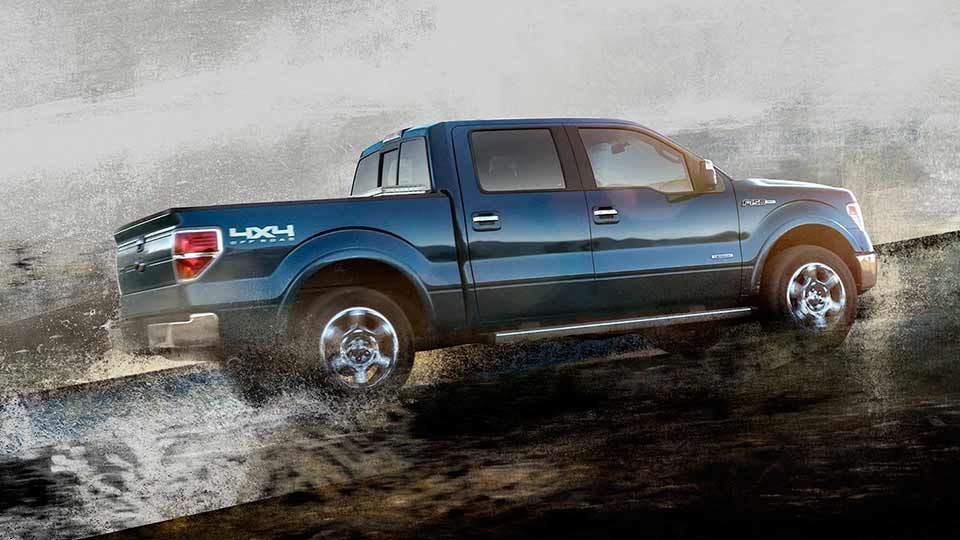 In addition, fuel economy for the 4x2 model is rated at 12.4/8.6 litres per 100 kilometres (city/hwy), while the 4x4 will have a rating of 13.4/9.7 L/100km. In terms of towing capacity, the 2014 model will range from 2,495 kg (standard, base 4x2 model), to 5,126 kg, and it will vary based on a few factors such as the engine, cab and drive type. The maximum payload is 1,415 kg.
Other available engines are the 3.5-litre V6 EcoBoost that will produce 365 hp and 420 lb-ft of torque, the 5.0-litre V8 generating 360 hp and 380 lb-ft of torque, and the more powerful 6.2-litre V8 that will produce a total of 411 hp, and 434 lb-ft of torque at 4,500 rpm.
Inside the truck, the 2014 F-150 provides a quiet and comfortable cabin with lots of storage space. Elements such as a rearview camera and fold-up rear seats are available with certain cab styles, along with Ford's SYNC and MyFord Touch system, as well as a navigation system. Other items that will make life a little easier when unloading equipment include a tailgate step, box side steps, and a storable bed extender.
There's a reason the 2014 Ford F-150 is a top seller in Canada. Ford's pickup truck includes Ford's modern technology like hands-free calling, navigation and rearview camera systems, and a variety of trims, engines, and cab and box types to fit your every need. Consumers searching for a new or used truck can contact their Bruce Ford dealership to try the all-new 2014 F-150 in whatever version best suits their needs.