2014 Ford Escape – Better than ever
March 27 2014, Justin Barker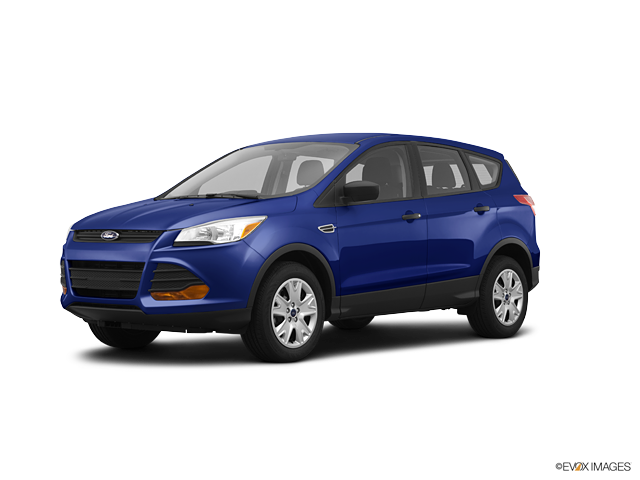 ''The Ford Escape has been a staple of the compact SUV segment for many years, and last year, it was redesigned in order to make sure it kept its position at the top of its class. ''
The Ford Escape has been a staple of the compact SUV segment for many years, and last year, it was redesigned in order to make sure it kept its position at the top of its class. The new Ford Escape displays a new styling philosophy that has transitioned from a rugged and boxy SUV to a much sleeker vehicle that will probably appeal to most buyers within this segment. And that is what Ford is all about, offering vehicles that please consumers and fulfill needs.
The redesign also brought about new engines which are more fuel-efficient yet offer better performance, and a compact SUV that is now more spacious than anything Ford has offered in the past within this segment. Moreover, the Ford Escape is now as much fun to drive as it looks, with a steering feel that mimics that of a sports car and a level of agility one would not suspect from a sport utility vehicle.
This is great on a twisty road, but it also has daily practical uses. When driving around in the city, the Escape feels smaller and more nimble, and parking the compact SUV is a lot easier than you may think. In feels as if you are driving a compact car, a fact buyers should love. As you are cruising down the highway, you will notice how comfortable the 2014 Escape is, especially if you have driven the previous generation. The cabin is quiet and the suspension manages to filter out road imperfections to the point where it feels like you are gliding down the road.
The 2014 Ford Escape offers a lot of options when it comes to choosing an engine. More specifically, three four-cylinder engines are offered. The base 2.5L certainly has a lot to offer, but many buyers will prefer to go with the 1.6 liter EcoBoost turbo engine which delivers 178 horsepower and 173 pound-feet of torque. Being a turbo engine, there is always plenty of low-speed punch coming from under the hood, and passing on the highway becomes a non-issue.
Those looking for even more oomph will opt for the 2.0 liter EcoBoost engine which offers 240 horsepower under your right foot. That's enough to get the 2014 Ford Escape up to 100 km/h in less than 8.0 seconds. Very few compact SUVs can offer than kind of performance. Base models come equipped with front-wheel-drive while a very competent all-wheel-drive system is optional. A six-speed automatic is the only gearbox offered on the menu.
Step inside the 2014 Ford Escape and you will notice that Ford has revamped everything. Every seat is plush and comfy, while at the same time offering plenty of lateral support, should you decide to evaluate the Escape's dynamic personality. Cargo space is simply huge with 1 920 liters of total capacity, one of the largest cargo volumes within the segment.
The 2014 Ford Escape hits a homerun in every important category: interior space, fuel-efficiency, comfort and handling. And, it also looks pretty darn good doing it. Come drive the new 2014 Ford Escape today at Bruce Ford!