2016 Ford Fusion: everything you need and more
19/10/15
2016 Ford Fusion: everything you need and more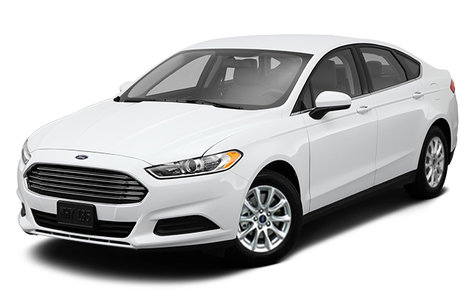 The 2016 Ford Fusion, a crowd pleaser
It's really hard not to like the 2016 Ford Fusion. It offers everything one could want or need in a vehicle and blends all of that with a handsome design that certainly stands out from the generic and rather bland styling of its Japanese and Korean counterparts. With plenty of versions to choose from and a host of engines in the lineup, the 2016 Ford Fusion has a little bit of something for everyone.
Like other Ford models, there are plenty of engines in the Fusion family, starting with the base 2.5-liter four-cylinder engine that delivers 175 horsepower and 175 lb-ft of torque. Although this is the entry-level engine, you will notice that there is plenty of power to go around. That said, most buyers will turn to the fuel-efficient yet powerful 1.5-liter EcoBoost four-cylinder engine that offers 181 horsepower and 185 lb-ft of torque. This engine is mated to a six-speed automatic transmission and is noted for its overall smoothness and balance.
A motor full of power for the 2016 Ford Fusion
Although capable of providing strong acceleration and plenty of passing power, the 1.5-liter is also quite fuel-efficient with an average fuel consumption rating of 8.4 liters per 100 kilometers. If you need even more power, there is a 2.0-liter EcoBoost engine that delivers 240 horsepower and 270 lb-ft of torque at only 3 000 RPM. It certainly is impressive how Ford managed to squeeze out that much power from a four-cylinder engine which also happens to be quite economical at the pump with an average fuel economy rating of only 8.9 liters per 100 kilometers.
Of course, if fuel economy is your only priority, then you can always turn to the hybrid or plug-in hybrid variants of the Fusion. The plug-in hybrid is called Energi and features, like the hybrid Fusion, a 2.0 liter four-cylinder Atkinson cycle engine paired with an electric moteur. In the Energi model however, you get quite a bit more range in full electric mode which means that most of the time on your daily commute, you will be driving without using any fuel. These two engines are mated to a CVT automatic transmission.
Also noteworthy is the possibility of adding all-wheel drive to some models in the Fusion lineup. While most competitors offer only front-wheel drive, the Fusion gives you the possibility of adding that extra traction that will get you out of almost any situation, even when snow and ice cover our roads in winter.
To learn more about the 2016 Ford Fusion, contact us today at Bruce Ford!
YOU MAY ALSO BE INTERESTED IN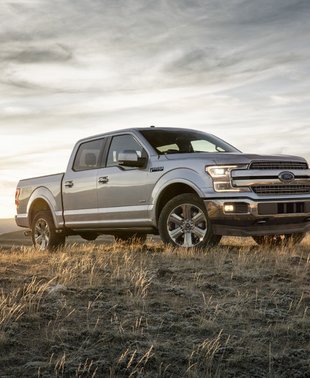 NEWS
31/08/17
The 2018 Ford F-150 is here, and it is better than ever in every single way. Yes, we know that's a bold statement, but the fact is the new F-150 has been improved in every department starting with... [...]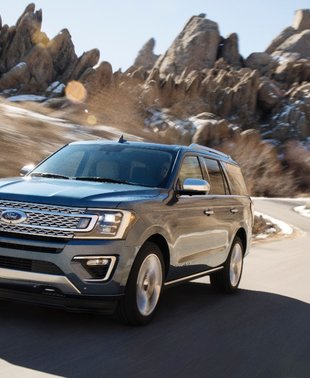 NEWS
30/06/17
The 2018 Ford Expedition has been completely redesigned this year, and regardless of where you look, you notice that it has been improved and is now better than ever. It has more safety technology,... [...]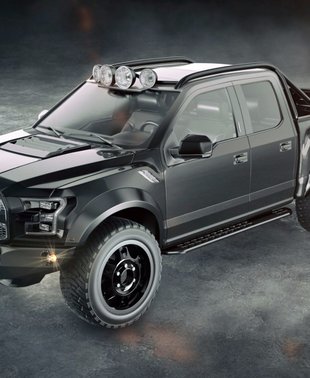 NEWS
17/10/16
The all-new 2017 Ford F-150 Raptor is certainly a sight to behold with its massive front-end, huge wheels, rugged lines and powerful engine. But for some, that's not enough.
View All News & Videos