2016 Ford Focus RS: Yes, You Want One
27/04/16
2016 Ford Focus RS: Yes, You Want One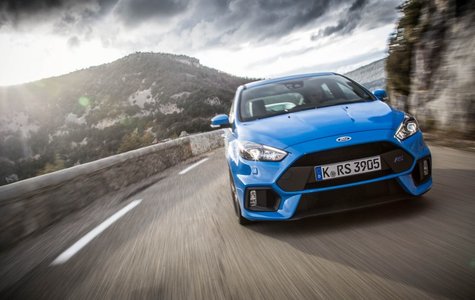 The 2016 Ford Focus RS has a "drift" mode
Let that sink in for a moment.
Along with "normal," "sport" and "track" driving modes, there is a "drift" option. What exactly does that mean, you may be wondering? Well, for starters it means that this is a badass little hatchback that's engineered to have some serious fun on the road.
The Most Fun You'll Have Driving A Hatchback
The RS badge carried huge cachet and value in Britain, where it was largely associated with the world of rallying, and in fact originally stood for Rallye Sport. This modern edition is no different. The RS label has always stood for a hatchback that has it all, which this new 2016 Ford Focus most definitely does.
For starters, this hot little hatchback features AWD, which means this Ford Focus RS isn't just fun -- it can be practical, too. But this is more than just a snow-storm survival feature.
The 2016 Ford Focus RS features a 2.3L twin-scroll turbocharged 4-cylinder mill (also found in the Mustang, but with minor tweaks to accommodate the Focus' needs), with an alloy cylinder head courtesy of Cosworth. A short-throw 6-speed manual transmission sends power to all four wheels, and Brembo brakes make sure everything is under control. Standard winter tires are 18", but there are available 19" tires as well.
Now, about that power. Hidden under that aggressive-looking front end is 345 horsepower and 347 lb-ft of torque. Top speed is rated at 265km/h and the 0-100km/h sprint can be done in 4.7 seconds. Yeah, we'll let that sink in, too.
So, about that drift mode; the 2016 Ford Focus RS is outfitted with a very clever rear axle that rotates the driveshafts approximately 1.8% more quickly than the road speed, and controls that speed with two multi-plate clutches (for each wheel) that have the ability to close one at a time to properly distribute power from side to side. This fancy torque-vectoring differential allows the 2016 Ford Focus RS to drift like a madman, but a madman with some serious style.
Rally-Inspired Style
Step inside the snug cabin of the 2016 Ford Focus RS and everything is instantly recognizable. While there was a mild refresh for this model, the RS features the same cabin we've come to know and love in the current-generation Ford Focus. However, it's the seats that'll really get you going: race-inspired RECAROs adorn the front with large RS badging to remind you what you're driving every day (in case you forget – ha!).
The 2016 Ford Focus RS is a beast of a hatchback and something everyone who loves to drive should check out. It's bold, loud, fast, and fun; everything a hot hatchback should be.
Head down to your local Bruce Ford today to check out the brand new 2016 Ford Focus RS today, and don't forget to book a test drive, too.
YOU MAY ALSO BE INTERESTED IN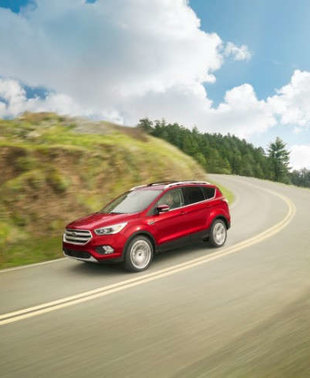 NEWS
30/12/17
Versatility has no secret for the Ford Escape. It offers all the utility a capability an SUV can provide in an accessible and fun-to-drive format. Here's an overview of the 2018 Ford Escape. Things... [...]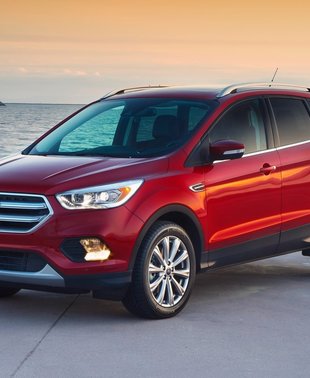 NEWS
26/05/16
If you thought the 2016 Ford Escape was great, wait till you take a gander at the 2017 edition.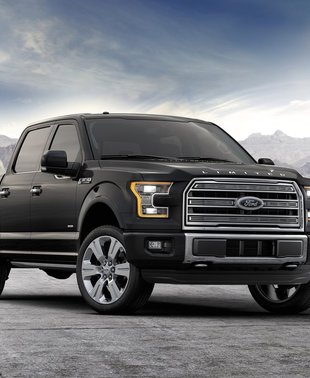 NEWS
23/12/15
The brand new 2016 Ford F-150 is a fantastic truck for everyday use and for the job site.
View All News & Videos