2015 Ford Fiesta: Little but feisty
16/06/15
2015 Ford Fiesta: Little but feisty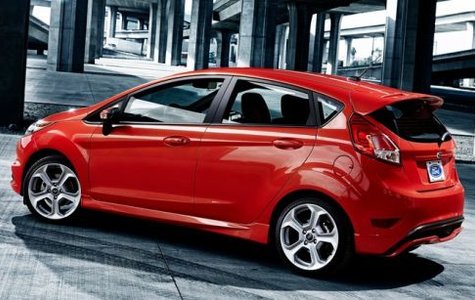 At the tail end of its sixth generation, this version of the Ford Fiesta first appeared in 2008. Since then it's not been updated much, but has maintained that spunky curb appeal we've all come to love from the Ford Fiesta. The look of the Fiesta might seem long in the tooth, but it still features some really great modern lines and features that keep its appeal relevant in today's market. Of course, the next generation is highly anticipated…
Under that modern, edgy and young exterior sits a vehicle that's ready to tackle the urban world, no matter what you throw its way. How does it do that? Well, with three models available (sedan, hatch and hopped up ST), the 2015 Ford Fiesta truly is the ideal city dweller.
Brand new for 2015 is the addition of the 1.0L turbocharged EcoBoost version of the Ford Fiesta. This new engine boasts a 5-speed manual transmission pairing only, and offers up 123 horsepower and 125 lb-ft of torque. This new engine offers more power over the base engine, but also increases fuel economy returning numbers in the 6.6L/100km combined range.
Speaking of the base engine, the Ford Fiesta sedan/hatch range offers up a 1.6L 4-cylinder that produces 120 horsepower and 112 lb-ft of torque. Transmission choices reside in a 5-speed manual or a 6-speed automatic (not available on the base S model). Then there's the hopped up Ford Fiesta ST version that features a 1.6L turbocharged mill that pushes out 197 horses and 202 lb-ft of torque. The ST is only available with a 6-speed manual transmission and is essentially a Ford Fiesta on speed. It's an absolute blast to drive.
Inside the 2015 Ford Fiesta you'll find seating for five as well as all of Ford's latest technological gadgets including available SYNC and MyFord Touch. Bluetooth and satellite radio as well as a USB ports are all available to keep you connected and blasting all the right driving music tunes while you cruise in your Fiesta.
And while the Ford Fiesta may seem tiny, it actually offers up plenty of cargo space. In the sedan you'll find 362.5 litres in the trunk, and in the hatch that number jumps to 423 litres (285L in the ST version thanks to performance grade chassis and suspension additions and changes in the chassis).
In all, the 2015 Ford Fiesta is a blast to drive and still looks great. Head down to your Bruce Ford dealership today to find out more, and don't forget to book a test drive.
YOU MAY ALSO BE INTERESTED IN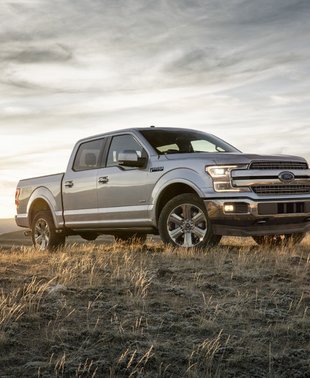 NEWS
31/08/17
The 2018 Ford F-150 is here, and it is better than ever in every single way. Yes, we know that's a bold statement, but the fact is the new F-150 has been improved in every department starting with... [...]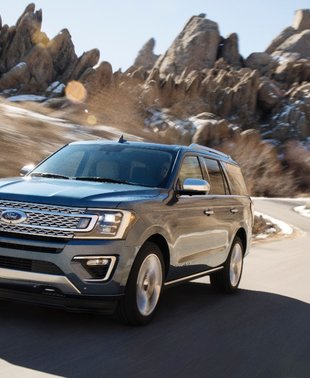 NEWS
30/06/17
The 2018 Ford Expedition has been completely redesigned this year, and regardless of where you look, you notice that it has been improved and is now better than ever. It has more safety technology,... [...]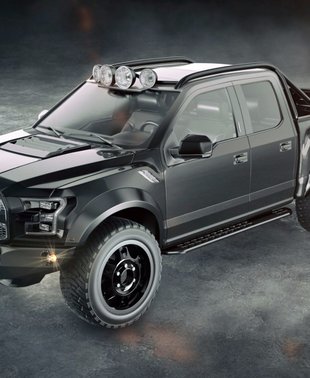 NEWS
17/10/16
The all-new 2017 Ford F-150 Raptor is certainly a sight to behold with its massive front-end, huge wheels, rugged lines and powerful engine. But for some, that's not enough.
View All News & Videos