2015 Ford F-150 – 5 driver-friendly features worth noting
04/09/14
2015 Ford F-150 – 5 driver-friendly features worth noting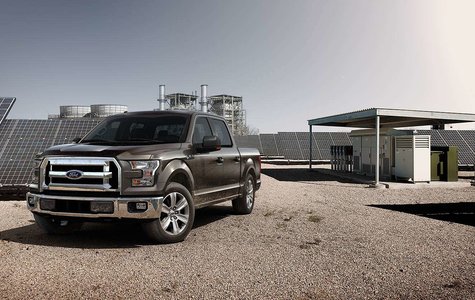 Within the fullsize truck segment, the all-new 2015 Ford F-150 pickup has been fully redesigned to provide customers with a sleek new look, and a new lightweight body that is bound to help improve both fuel efficiency and overall performance. Due to customer feedback, Ford engineers have also thought of several design features that would make life a little easier for drivers. Here are five examples of what buyers can look forward to when the 2015 F-150 arrives in dealerships later this year.
1. Placement of controls: Based on Ford customer surveys, clients mentioned a preference in having the vehicle's controls clustered together, rather than having to search or reach for a button that is awkwardly placed. In the new 2015 F-150 pickup trucks, buyers can enjoy the convenience of having all lighting controls, such as the headlights, side spotlights, and bed light all grouped together on the left-hand side of the instrument panel, while other buttons like towing and radio controls can be accessed to the right of the steering wheel.
2. Screen customization: Which features are more important than others, and which ones should be included in the instrument cluster? The importance of certain features will vary from driver to driver, depending on what the vehicle is being used for, and so Ford's response to this is MyView. Whether it is the trailer, off-road, or fuel economy status and so on, the MyView system allows owners of the 2015 F-150 to sort and organize their top seven options in the cluster display hassle-free.
3. Keypad buttons: Forget those smooth-touch keypad buttons on the exterior of the driver's door. Truck drivers are said to prefer harder buttons for easy use, which is especially appreciated when they are wearing thick gloves for their job. For this reason, the 2015 F-150 keypad buttons are hard and large, enabling input by feel if the driver is wearing gloves.
4. Box step: As Ford engineers work to make the new F-150 pickup truck more efficient for drivers, they figured a box step would certainly help. Large enough for workers to stand on with a fullsize work boot, owners can also push the step back under the bed when it is no longer in use.
5. Tailgate handle: Finally, drivers may also appreciate the grooves in the tailgate handle for easy one-handed gripping – a small detail that is sure to be convenient.
The new 2015 Ford F-150 pickup continues to evolve with several design elements (in addition to the ones mentioned in this article) intended on making the vehicle more convenient for the driver.
The 2015 model is also lighter yet stronger than its predecessor, with high-strength aluminum alloys used throughout the body. Not only is the 2015 F-150 now more resistant to dents, but the alloys used in the body have also helped to reduce the vehicle's overall weight by 700 pounds, allowing the truck to operate more efficiently.
Be among the first to test Ford's all-new 2015 F-150 truck! Contact us today for more information.
YOU MAY ALSO BE INTERESTED IN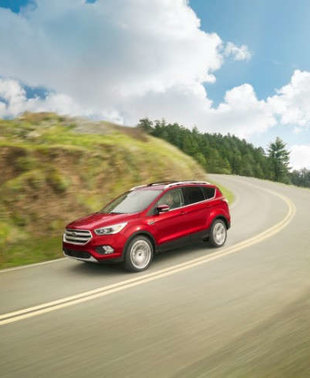 NEWS
30/12/17
Versatility has no secret for the Ford Escape. It offers all the utility a capability an SUV can provide in an accessible and fun-to-drive format. Here's an overview of the 2018 Ford Escape. Things... [...]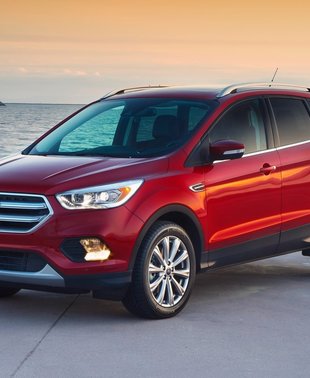 NEWS
26/05/16
If you thought the 2016 Ford Escape was great, wait till you take a gander at the 2017 edition.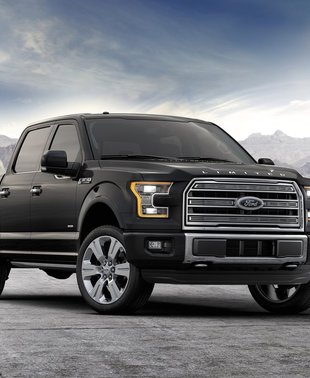 NEWS
23/12/15
The brand new 2016 Ford F-150 is a fantastic truck for everyday use and for the job site.
View All News & Videos