2014 Ford C-Max Hybrid – Fuel efficient and fun to drive
31/10/14
2014 Ford C-Max Hybrid – Fuel efficient and fun to drive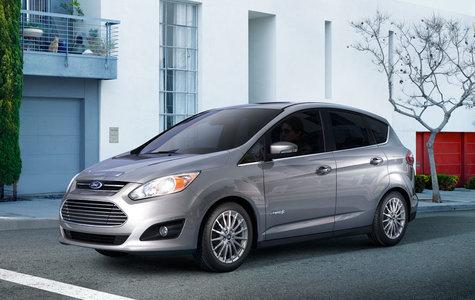 As an intriguing alternative to compact crossovers, wagons and other hybrids, the 2014 Ford C-Max Hybrid combines the best of both worlds: excellent fuel economy, and Focus-like driving characteristics that make for an interesting vehicle to drive.
In its category, the 2014 Ford C-Max Hybrid is up against the Toyota Prius, and both offer impressive fuel economy. Both are comfortable as well, and provide a quiet ride, but the C-Max trumps the Prius when it comes to its fun-to-drive attitude and style.
Ford's hybrid is based on the Focus - a vehicle whose seemingly youthful style and attitude are further enhanced by its nimble handling and good performance. The 2014 C-Max, in part, benefits from Ford Focus-like driving characteristics, providing buyers with a vehicle that is not only fuel efficient, but also stylish and fun to drive.
Under the hood, the 2014 C-Max hybrid is equipped with a 2.0-litre Atkinson-Cycle inline-4 hybrid engine, mated to a gearless, Electronic Continuously Variable Transmission (e-CVT). Combining the 2.0-litre engine with the 35-kW electric motor will provide drivers with a total output of 188 horsepower and 129 pound-feet of torque. Consumers may also note that Ford's hybrid vehicle has a projected top speed, when in electric mode, of 137 km/h.
Owners of the automaker's hybrid model will benefit from various aspects when it comes to power and performance: the first is impressive fuel economy, as we have mentioned over and over again. The fuel consumption ratings for the C-Max hybrid are 4.6/5.3 litres per 100 kilometres (city/highway), with a combined rating of 4.9 L/100km.
What's more, while saving fuel, the C-Max hybrid also offers excellent visibility, a refined ride, responsive handling, and quick acceleration, all of which can be enjoyed from the comfort of an elevated driving position. At times, you may just forget you are driving a hybrid vehicle.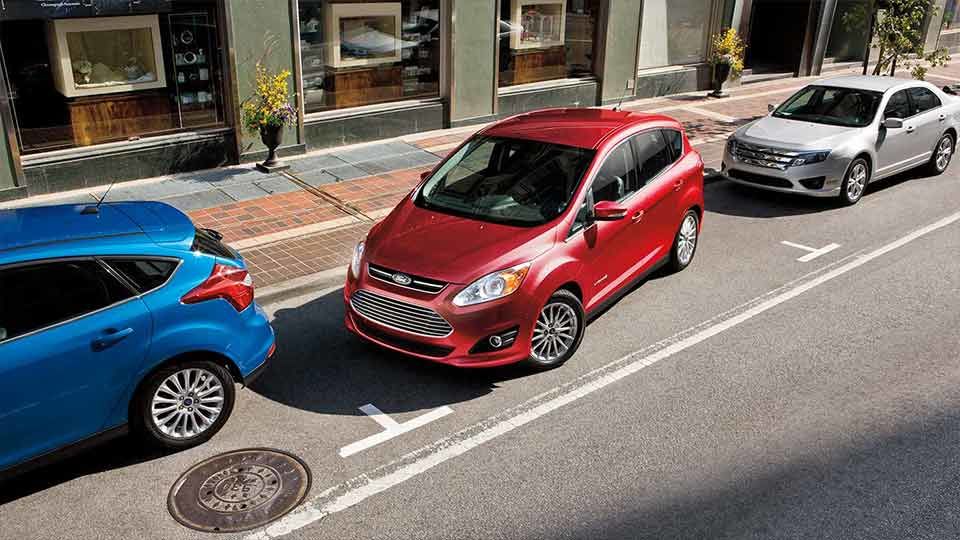 Buyers of the 2014 Ford C-Max Hybrid can also choose to enjoy the quietness of the cabin when driving around town or on the highway, but we suggest taking advantage of Ford's infotainment system. Music is crisp and clear, and hands-free calling is easy, spot-on and hassle free, and actually helps to reduce stress when drivers need to connect with someone.
The C-Max Hybrid is available in SE, SEL and Energi trims, so depending on the model, buyers can enjoy SYNC with MyFord Touch: voice activated connectivity that includes music, an available navigation system, and EcoRoute, for example. The C-Max also comes with a host of other features, from standard dual-zone automatic climate control and leather wrapped steering wheel, to available elements like heated front seats, ambient lighting, active park assist, and satellite radio.
In terms of space, the 2014 C-Max also offers more cargo capacity than many compact sedan and hatchback models, with the battery only taking up a small portion of the trunk space. As for passenger space, rear seat occupants may find that legroom is quite generous, as is headroom.
Ford's 2014 C-Max Hybrid model is intriguing, and not just because it offers good interior comfort and space, great visibility, and impressive fuel economy ratings, but also its sleek style and fun-to-drive attitude really add to the overall appeal.
YOU MAY ALSO BE INTERESTED IN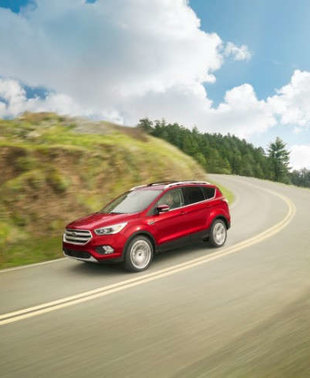 NEWS
30/12/17
Versatility has no secret for the Ford Escape. It offers all the utility a capability an SUV can provide in an accessible and fun-to-drive format. Here's an overview of the 2018 Ford Escape. Things... [...]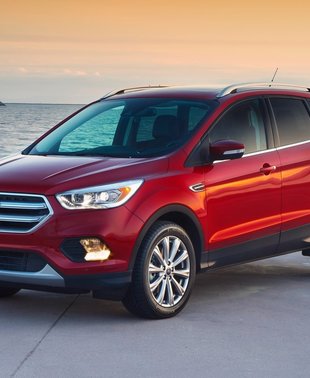 NEWS
26/05/16
If you thought the 2016 Ford Escape was great, wait till you take a gander at the 2017 edition.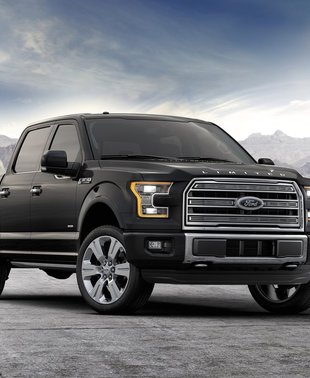 NEWS
23/12/15
The brand new 2016 Ford F-150 is a fantastic truck for everyday use and for the job site.
View All News & Videos